The second is far more important your basal metabolism.
Your basal metabolism burns up to 80% of fat and calories and it eats up calories for energy in the background, while you're sleeping, watching TV and taking it easy...

Your basal metabolism burns energy to keep your body warm, for digestion and for all other bodily functions. It's what uses up most of the energy you get from food.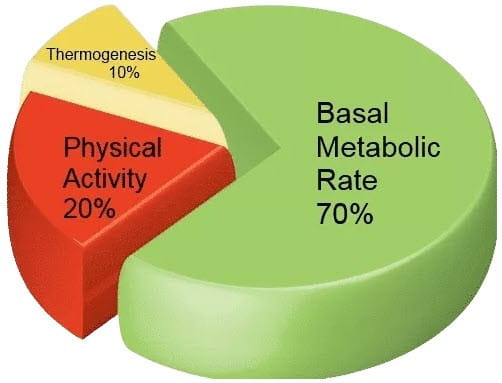 But what happens if your basal rate metabolism has slowed down over time?
Studies have shown that most western countries' overall basal metabolic rate has slowed down in recent decades. This metabolic slowdown isn't helped by excessive dieting and the presence metabolism-altering chemicals in foods.

So what can you do?